Find all our latest news articles and press releases relating to R-Logitech Group and all our subsidiaries. For further media and press enquiries, please contact our communications department on: communications@r-logitech.com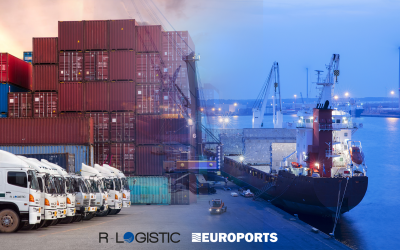 From 7-9 December 2021, EUROPORTS and R-LOGISTIC – both part of R-Logitech group – will be exhibiting together at AntwerpXL 2021: the annual world event exclusively dedicated to maritime breakbulk, held in Antwerp, Belgium. The port of Antwerp has unique expertise in breakbulk. Thus, from its very...
read more
Subscribe to get the latest financial reports directly on your inbox and follow our press releases.