R-Logitech is a leading port-centric group, operating 50 port terminals across over 30 countries, with operations mainly in Europe and a growing footprint in Africa and Asia. In addition to managing its core business of port terminal operations, R-Logitech also provides integrated end-to-end supply chain services. The company is a global leader in essential bulk and breakbulk commodities with a growing business in handling cargoes related to the alternative energy industry.
R-Logitech is a subsidiary of Monaco Resources Group – a global organisation with expertise across a diversified asset base in the natural resources industry, operating in more than 45 countries and employing more than five thousand people.
UNIQUE COMPETITIVE ADVANTAGE
Outstanding track record in bulk and breakbulk commodities and longstanding relationships with customers across Europe, Africa & Asia underpinned by long-term contracts and a robust long-term concession framework.
Experienced management team of industry leaders and a diverse global workforce of specialists in the port operations and logistics sectors.
DIVERSE COMMODITY EXPOSURE
Leading position in core essential commodities across key trade routes. Increasing exposure to fast-growing emerging commodities such as green energies.
Best-in-class HSE standards and commitment to achieving a group-wide zero-harm work culture. Committed to achieving the highest ESG standards with sustainability embedded in our business strategy.
Leading port-centric platform with a global network of 50 port terminals operating in 40 countries and providing integrated end-to-end supply chain services.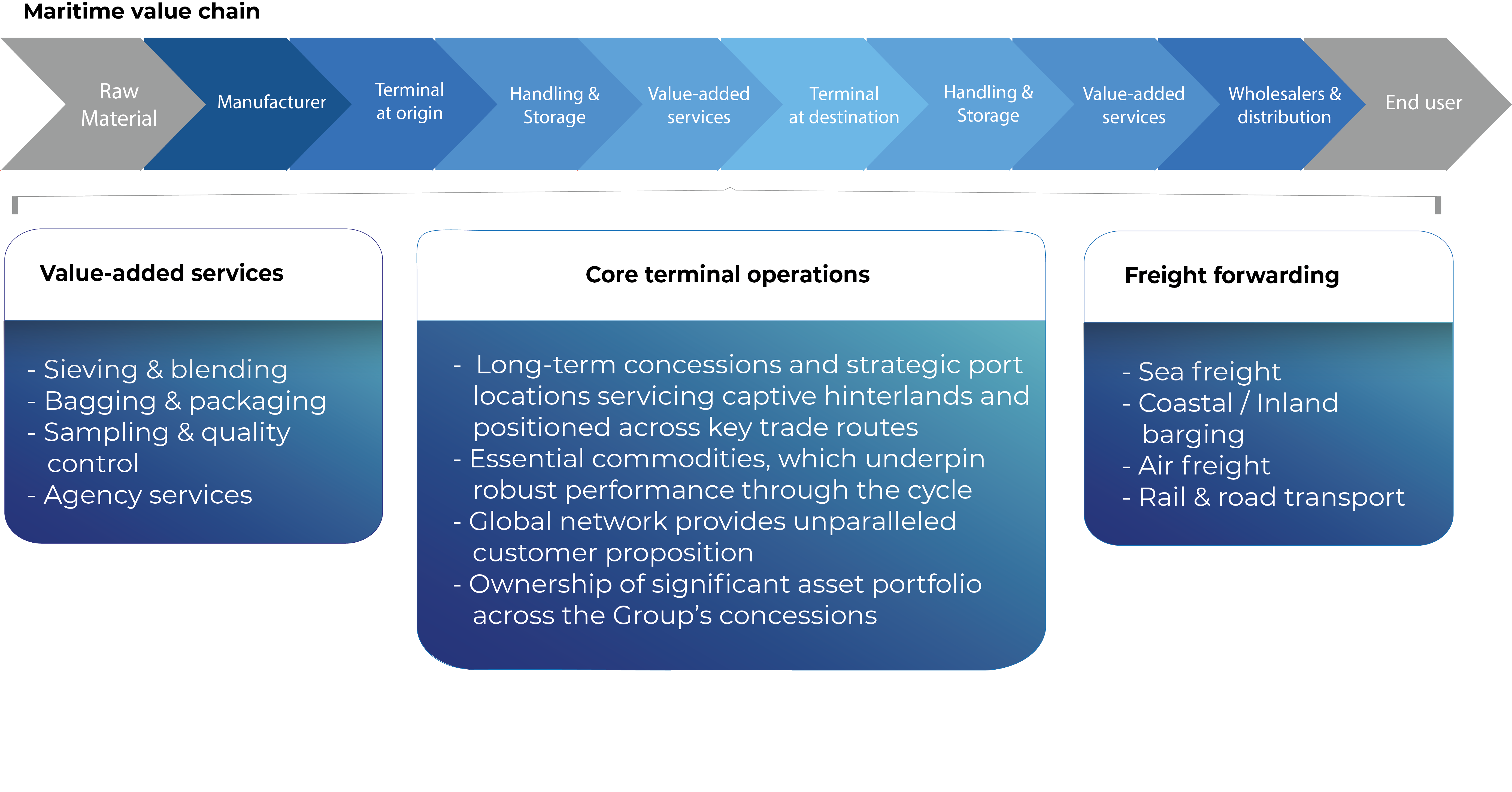 Europe
Belgium
Bulgaria
Finland
France
Germany
Italy
Luxembourg
Monaco
Spain
Turkey
United Kingdom
Greece
The Netherlands
Malta
Cyprus
Africa
Benin
Burkina Faso
Cameroon
Central African Republic
Chad
Gabon
Ghana
Ivory Coast
Mali
Mauritania
Mauritius
Mozambique
Niger
Republic of Congo
Republic of Guinea
Senegal
Sierra Leone
Togo
Asia
China
United Arab Emirates
Singapore
Kingdom of Saudi Arabia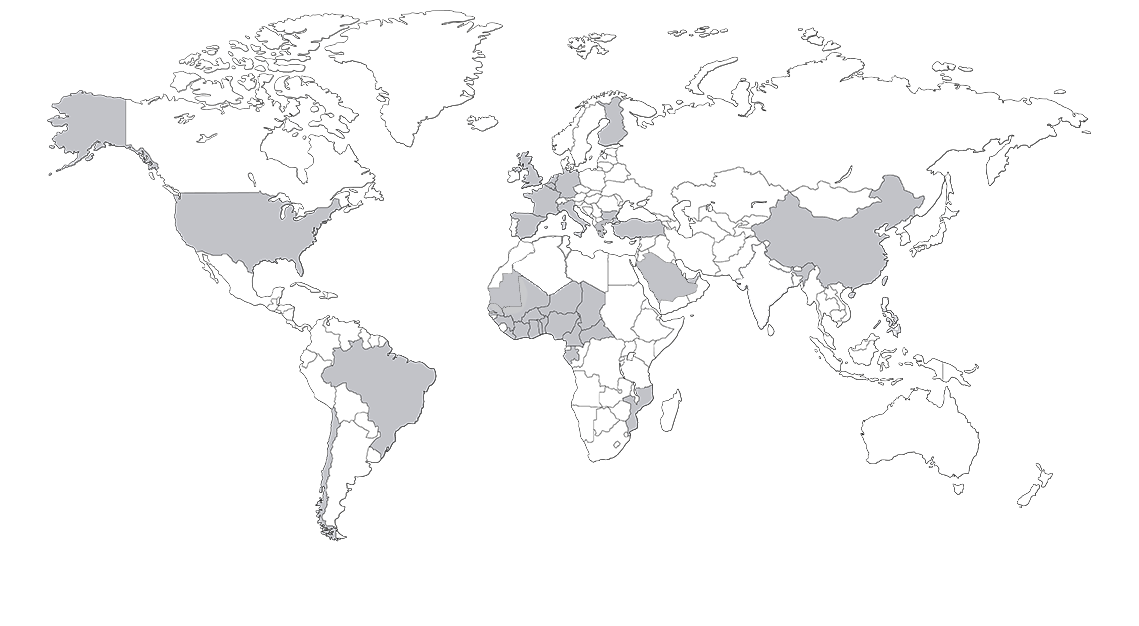 FOR OPERATIONAL INQUIRIES: