Find all our latest news articles and press releases relating to R-Logitech Group and all our subsidiaries. For further media and press enquiries, please contact our communications department on: communications@r-logitech.com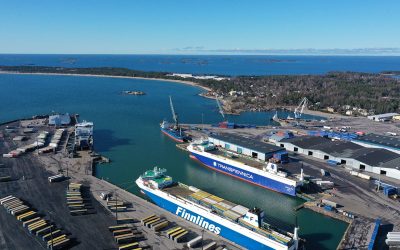 Monaco, 16. Dezember 2021 – Die R-LOGITECH S.A.M., einer der führenden internationalen Hafeninfrastrukturbetreiber und Logistikdienstleister im Rohstoffsektor, hat über ihre Tochtergesellschaft EUROPORTS von der Metsä Group das gesamte Grundkapital der Oy Hangö Stevedoring Ab mit Wirkung vom...
read more
Subscribe to get the latest financial reports directly on your inbox and follow our press releases.