R-Logitech is an international infrastructure and logistics service provider focused primarily on the natural resources sector. The Group's principal business lines are ports and terminals management, logistics and technology solutions.
R-Logitech is part of Monaco Resources Group – a global conglomerate with a diversified asset base that spans metals and minerals, agribusiness, energy, logistics, technology and finance.
R-Logitech provides a unique network of terminals and services dedicated to the natural resources industry across Europe, Africa and Asia.
R-Logitech's know-how relies on talented and multi-skilled teams specialised in the natural resources and logistics sector both in developed and emerging markets.
R-Logitech's strategy is to develop and implement innovative technical solutions supporting the global natural resources industry as it evolves. 
R-Logitech places the Health and Safety of all internal and external stakeholders, as well as the protection of the environment, above any other consideration
Our Group is organised into six Business Units that spans Ports & Terminals, Logistics Services, Bulk Handling, Bagging, Airports Terminals, Transportation and Technology.
PORTS & TERMINALS
LOGISTICS SERVICES
Europe & China
PORTS & TERMINALS
LOGISTICS SERVICES
West/Central Africa & Maghreb
WATERWAY MANAGEMENT
International
PORTS & TERMINALS
LOGISTICS SERVICES
South/East Africa, Asia & Latin America
BULK HANDLING & BAGGING 
 International
FREIGHT FORWARDING
International
TRANSPORTATION INFRASTRUCTURE
International
Europe
Belgium
Bulgaria
Finland
France
Germany
Italy
Luxembourg
Monaco
Spain
Turkey
United Kingdom
Africa
Benin
Burkina Faso
Gabon
Ghana
Ivory Coast
Mali
Mauritania
Mozambique
Niger
Nigeria
Republic of Guinea
Senegal
Sierra Leone
Togo
Asia
China
Dubaï
Philippines
India
Singapore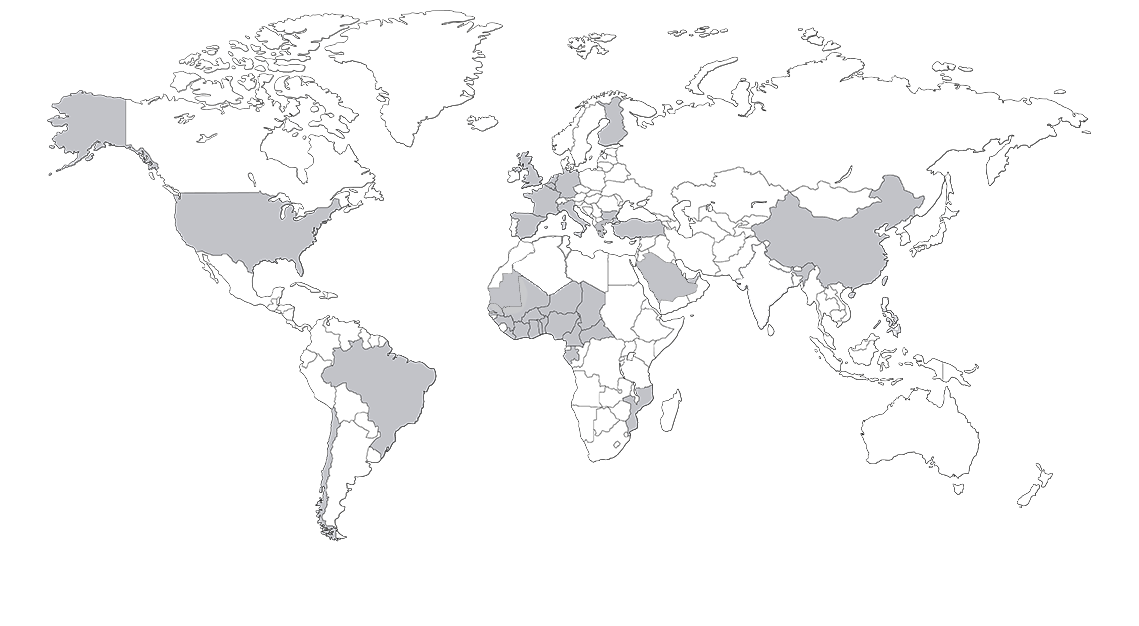 FOR OPERATIONAL INQUIRIES: